Kick start your
Anesthesia education with

Basic Edition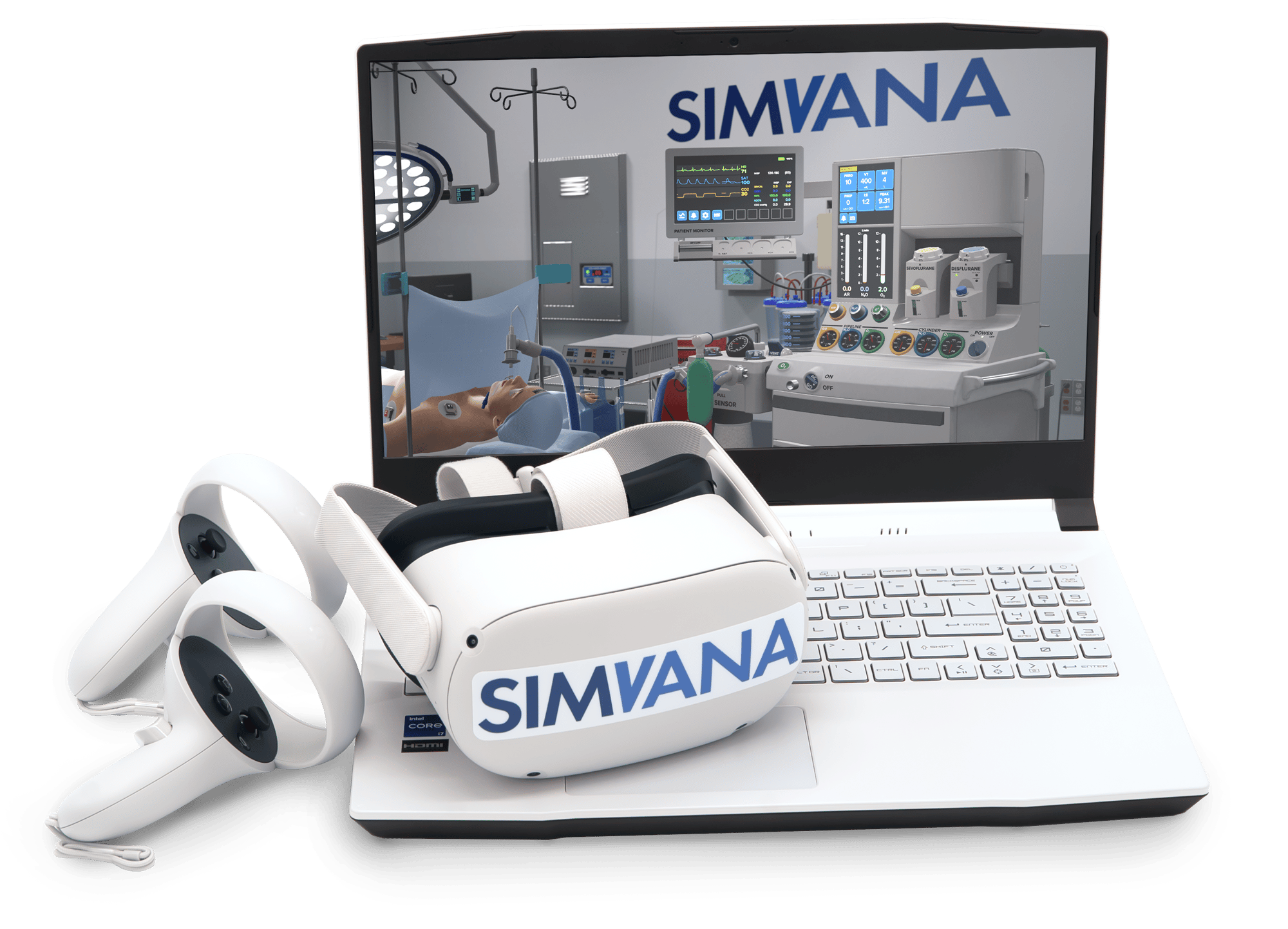 We aren't the only ones who think SIMVANA is great







Features
The SIMVANA Basic Edition is a focused release of SIMVANA's library of mastery lessons, and simulations that covers everything you need to begin your anesthesia provider education. You will get access to over 75 lessons, 2 free mode simulations, and immersive VR interactivity to help supercharge your education.
Learning the foundations of any subject is the most critical part of any learner's education. SIMVANA's mastery lessons integrate into the existing simulation, creating an immersive learning environment. Learners are taught the basics through videos, quizzes, and interactive scenarios in the operating room environment.
CO2 Absorber
Cylinder Gas Supply
Pipeline Gas Supply
Electrical System
Circle System
Gas Delivery System
Scavenging System
Vaporizers
Alarm Settings
Low Pressure Leak Testing
Monitors & Resuscitation Equipment
Oxygen Sensor
Positive Pressure Check
Ventilation System
SIMVANA does not rely on scripted scenarios or decision trees for functionality. Our developers use 'open-world' concepts of video games to create components that respond to users realistically.
Complex simulations emerge that mimic a real-world environment. Users can make independent decisions but encounter the consequences of doing so. This decreases the anxiety before stepping into the OR.

The SIMVANA Basic Edition features 2 free play simulation modes that allow students and instructors to explore and experiment with and without a patient in the room.
Get started with SIMVANA today!
Try SIMVANA for 30 days, or get access to the SIMVANA basic edition today by visiting our trial page: